Oh boy, more pix!
Getting ready for the upcoming Art Party.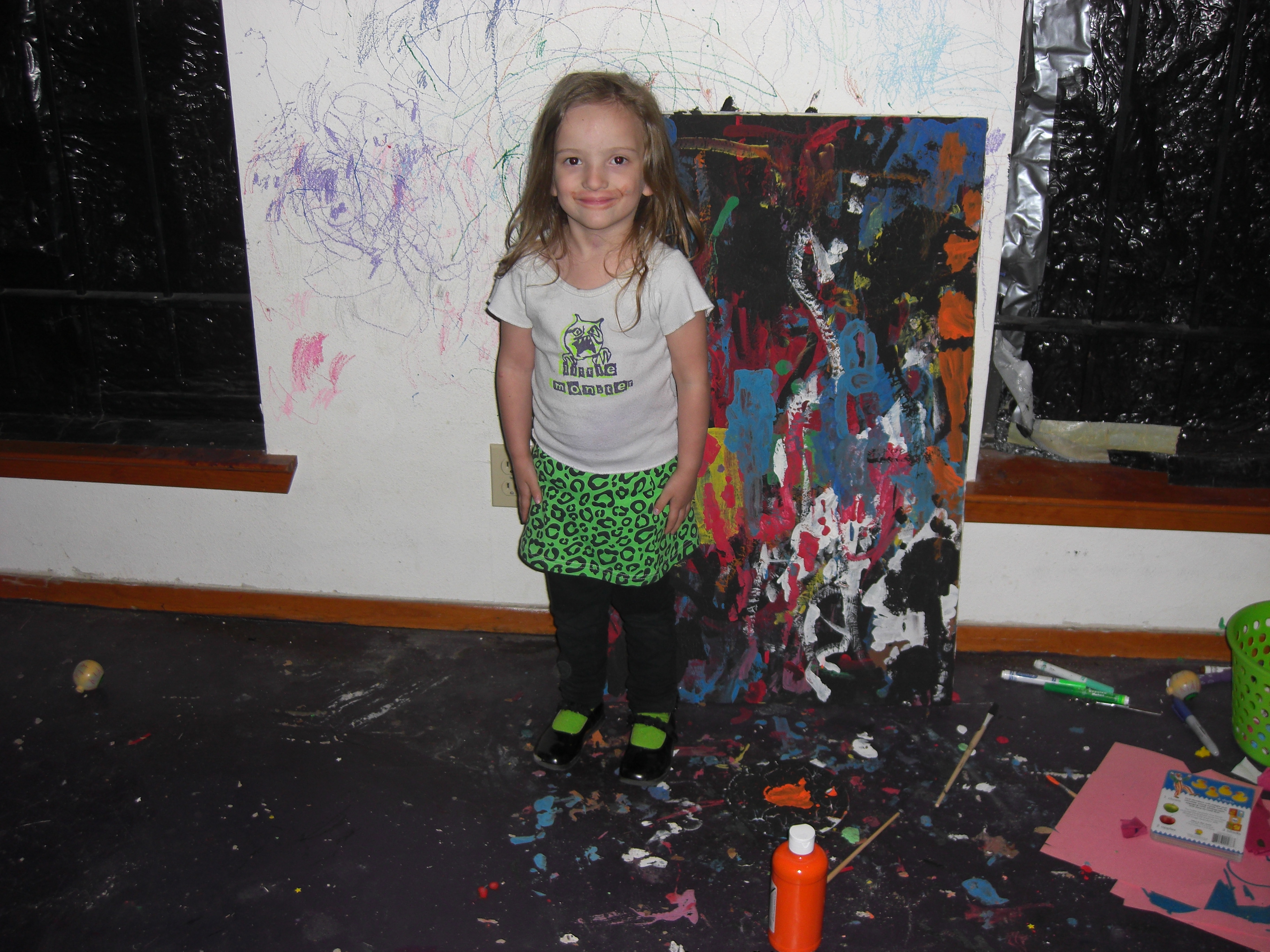 Look! It's something besides shells and cheese! OK, so not much different. You try catering to three-year old girls.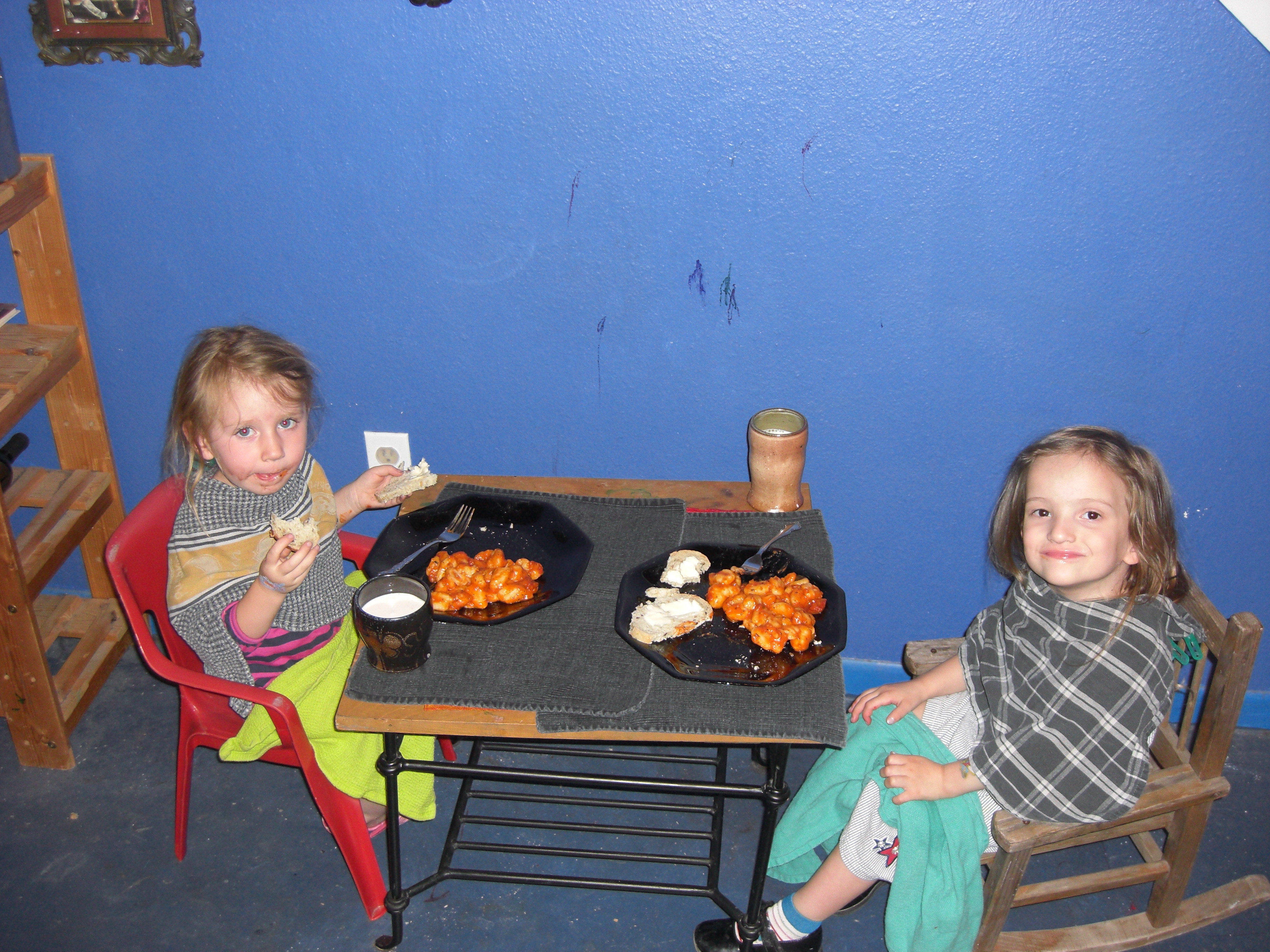 Her hair is getting to be quite long, now, and therefore on windy days hats are of some practical use.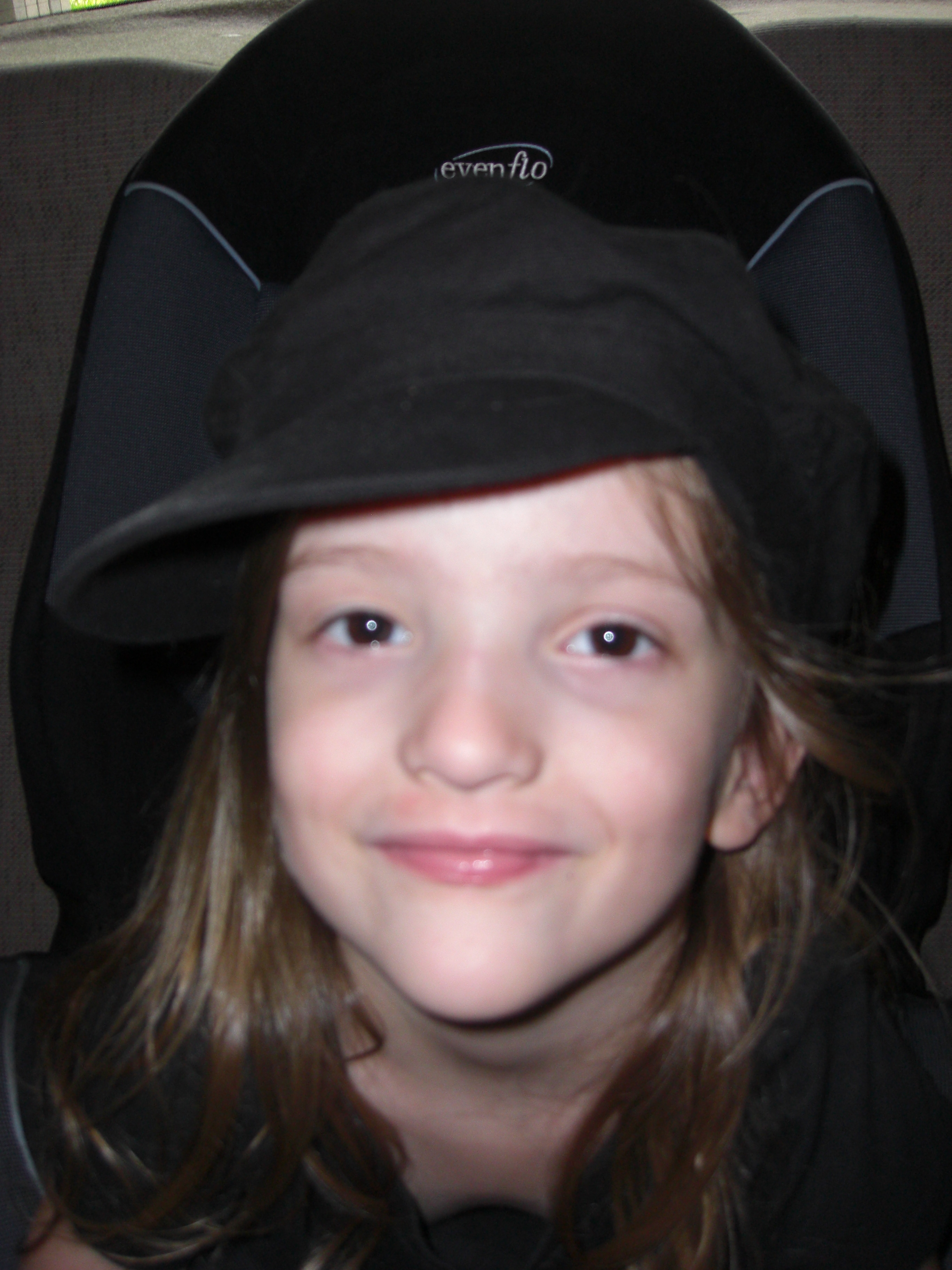 Ok, maybe not all hats.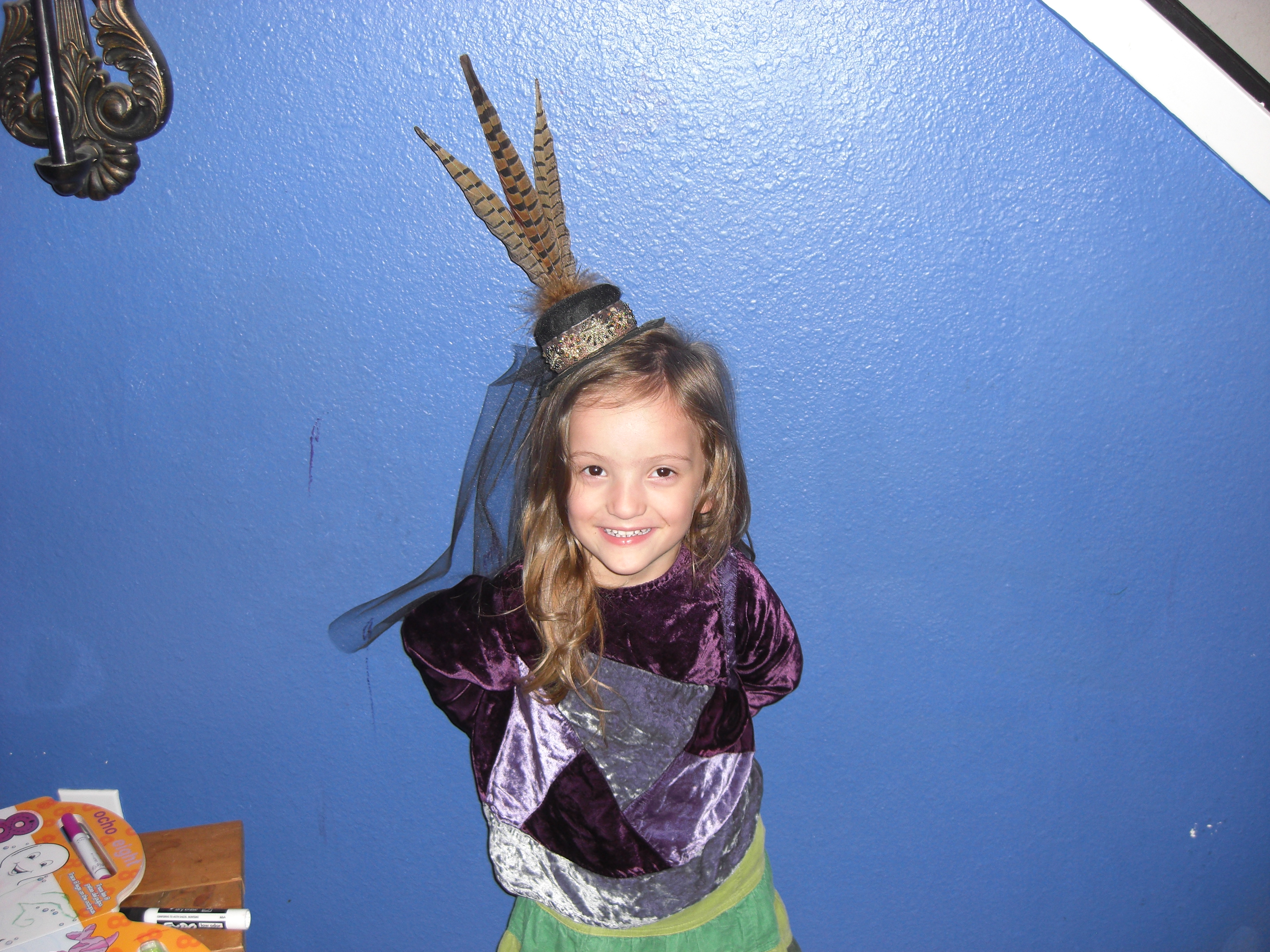 She did more poses in this outfit than you care to look at.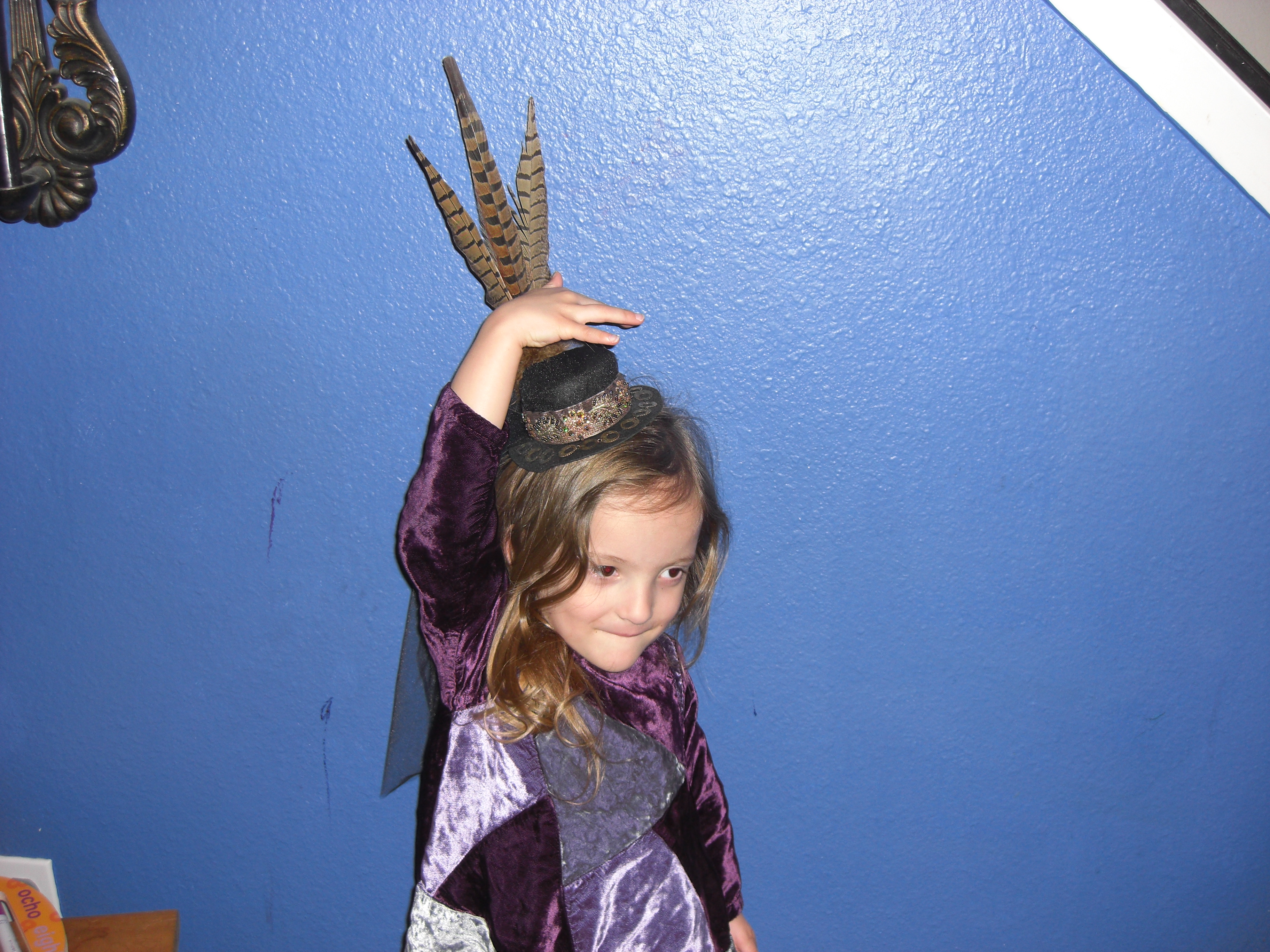 Bindi.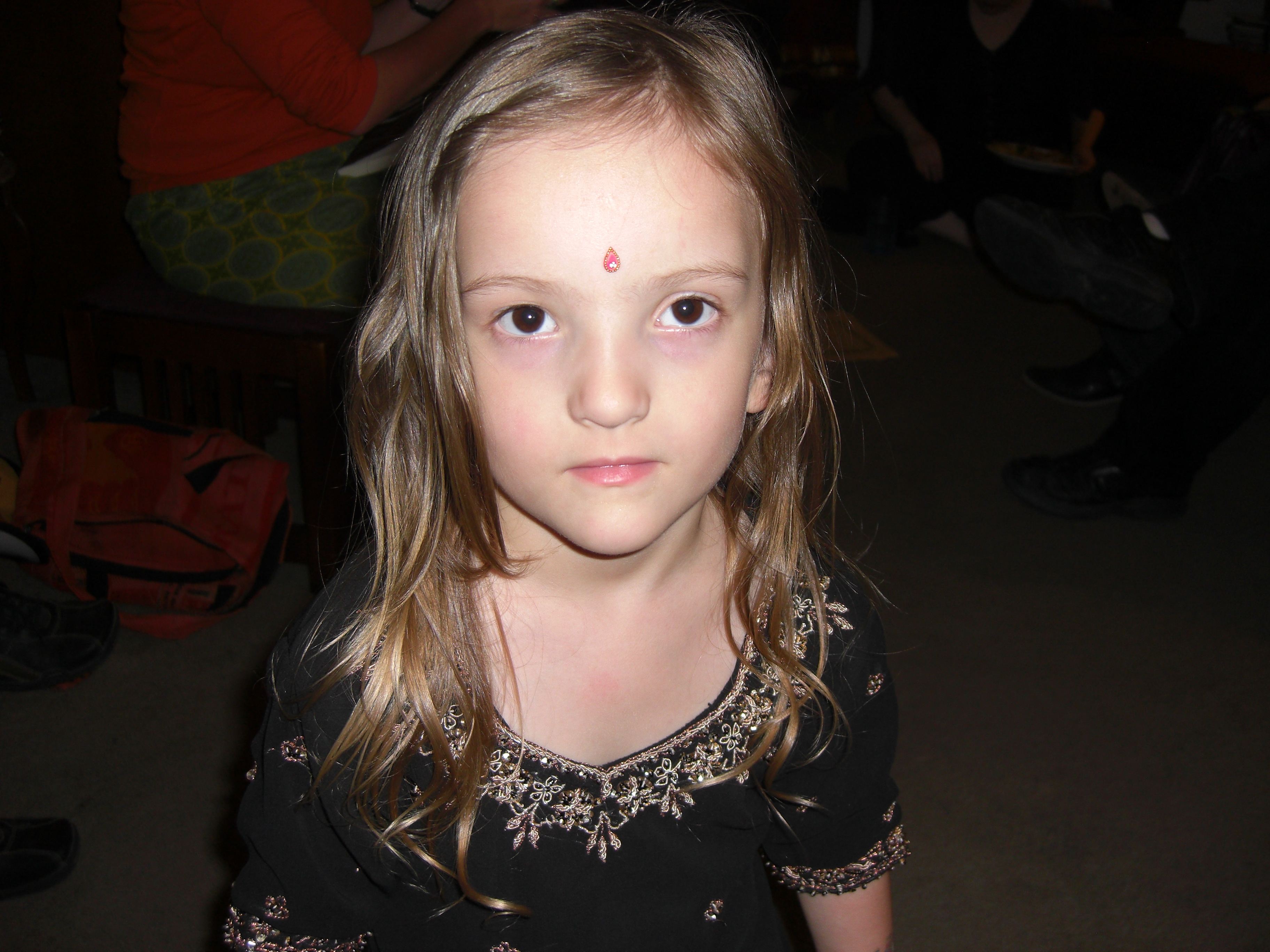 This is a tea party. It's not really about the tea. My tea was, I am told, "banana" flavor.